Structural Drying San Diego
Take Immediate Action to Avoid Costly Structural Damage
Part of the overall water damage remediation process is to safeguard your property against further structural damage. Water image and flooding does not only affect carpeting and flooring, but can affect building materials such as wood, drywall and even steel and metal. As part of the dry-out services, we will cut away affected areas to remove all traces of moisture. 
Once you remove the water that has gotten into your property, whether it's a water leak or an indoor flood, the next step is to dry it out. Seems simple enough, right? But if you do not act fast, it can lead to what is called secondary damage. The longer you wait, the more likely the repair costs will increase. 
Temperature Control
Throughout the process, our team will constantly monitor rate of evaporation, and dehumidification effectiveness by observing grain depression (weight of moisture in the air). 
Once the water has been extracted, and the affected materials have been removed, the next step is to dry it out. This may seem simple; however, everything has a moisture content, and not knowing what non acceptable levels are, can lead to larger issues like mold.
Our team of certified professionals have been trained in proper structural drying methods, and know how to monitor conditions, as well as adjust engineering controls to ensure that your property is brought back to acceptable and safe living conditions.
How Can Structural Drying Prevent Secondary Damage?
The easiest way to stop any further damage to your property after a flood or water leak is to get it dry as quickly as possible. Simply put, structural drying is removing excess moisture from wet materials.
We use industrial dehumidifiers, fans, and heaters specifically designed for structural drying. Our goal is to save as much of the building materials and your personal property as possible. This, in turn, will save your wallet from potential expensive repair costs.
When it comes to water damage, structural drying in a timely manner is crucial. If you spot a leak, or suspect water damage in your home or business, trust our certified structural drying specialists in San Diego and the surrounding areas.
We Help With Insurance 
We work for you, our customer. That means, we will help you to maximize your coverage and fight to ensure you get the most from your insurance claim. Our team has extensive experience, uses industry standard pricing through Xactimate, and will work directly with your insurance adjuster. 
EZ DRY FLOOD DAMAGE is committed to creating an excellent customer experience during a stressful repair and recovery process. We prioritize communication and education every step of the way, which has resulted in satisfied customers for many years.

For fast and effective structural drying in San Diego and the surrounding areas, call 858 524 3297 and let us help you restore your property with stress free and exceptional customer care.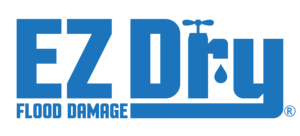 | | |
| --- | --- |
| Monday | Open 24 hours |
| Tuesday | Open 24 hours |
| Wednesday | Open 24 hours |
| Thursday | Open 24 hours |
| Friday | Open 24 hours |
| Saturday | Open 24 hours |
| Sunday | Open 24 hours |
We are ready to serve you
Address
4455 Murphy Canyon Rd Suite 100-6, San Diego, CA 92123