Moisture Detection Services San Diego
Identifying the Source of the Water Damage With Minimal Intrusion
Part of our expert remediation service includes constant moisture detection in San Diego and the surrounding areas. EZ DRY FLOOD DAMAGE knows the importance of locating the source of water fast and performing the appropriate extraction and dry-out services to protect your property.
Identifying the source of water damage can be challenging because it will always follow the path of least resistance. Water may appear to be leaking from the ceiling, or under a section of flooring, but in reality, the actual location may be somewhere else. It is important to find the true source of the leak to speed along the mitigation and tryout process. 
Thermal Imaging 
One non-invasive method of moisture detection our specialists employ is thermal imaging. Thermal imaging works by recording temperature variances in different surfaces, which helps to determine whether there is truly a leak or not. Without unnecessary demolition, we can find leaks under slabs, pinholes in water lines behind walls, or even hidden pipes beneath layers of concrete. This can save you a considerable amount of time and money during repairs, as you may only need to excavate a small area rather than dig up the entire line to find the leak. 
During extraction and dry-out services, we will also continually check moisture levels with electronic moisture readers. By ensuring all structures behind drywall, baseboards, underneath flooring, and in ceilings is properly dried, we can safeguard against mold growth and move along the restoration process quickly to restore your property.
We Use Technology to Your Advantage
So how exactly do we do it? Here's where technology comes to the rescue. Using an infrared camera and moisture meter, our technicians can pinpoint the source of any water leakage without damaging your property. Once the source of the leak has been found via leak detection, the next step is to plug it and fix the damage.
We Will Get You Back to "Good as New"
Finding and fixing the leak is just the first step. You will still need to find out the extent of the damage to determine necessary repairs and restoration needs. When it comes to water damage, our team at EZ Dry Flood Damage has seen it all and are well prepared to fix whatever issue you may have.
We Help With Insurance 
We work for you, our customer. That means, we will help you to maximize your coverage and fight to ensure you get the most from your insurance claim. Our team has extensive experience, uses industry standard pricing through Xactimate, and will work directly with your insurance adjuster. 
EZ DRY FLOOD DAMAGE is committed to creating an excellent customer experience during a stressful repair and recovery process. We prioritize communication and education every step of the way, which has resulted in satisfied customers for many years.

For fast and effective water damage services, including moisture detection in San Diego and the surrounding areas, call 858 524 3297 and let us help you restore your property with stress free and exceptional customer care.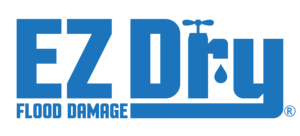 | | |
| --- | --- |
| Monday | Open 24 hours |
| Tuesday | Open 24 hours |
| Wednesday | Open 24 hours |
| Thursday | Open 24 hours |
| Friday | Open 24 hours |
| Saturday | Open 24 hours |
| Sunday | Open 24 hours |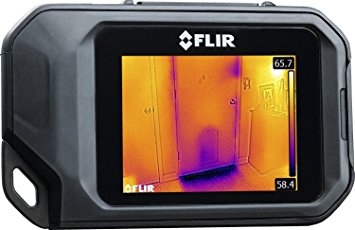 We are ready to serve you
Address
4455 Murphy Canyon Rd Suite 100-6, San Diego, CA 92123