Expert Remodels and Restoration of Your Property After Water Damage and Flooding
Not only is our team specialize in water damage cleanup, we are licensed contractors. If you have thought about upgrading cabinetry, countertops or flooring, or remodeling your bathroom or kitchen, we have a team of experts to help you with the process. 
Our team has experience in every facet of home remodeling in San Diego and the surrounding areas. That is also why we should be your first choice in restoration services if you have experienced a flood. We can help you through the process from mitigation to new paint. 
There are many different steps that will have to be taken for restoration and should only be performed by experienced, licensed, certified water restoration professionals. We are IICRC Certified, which means we adhere to the highest industry standards and continually advance our education. 
We work with all major insurance, but you will always be our client — and our priory. We want to help you to get the most out of your insurance claim, from cleanup to putting it all back together. 
Putting your property back together after a flood is the second portion of your insurance claim. We work for you, our customer. That means, we will help you to maximize your coverage and fight to ensure you get the most from your insurance claim. Our team has extensive experience, use industry standard pricing through Xactimate, and will work directly with your insurance adjuster. 
Now Is The Time To Upgrade Your Home or Business
After your deductible, your insurance coverage will determine the amount you will receive for restoring your property. This includes replacing affected materials, flooring, paint, cabinetry, baseboards, and more. 
This is the time to choose how you would like your property to look. If you have ever dreamed of remodeling your bathroom or kitchen, upgrading your cabinets or countertops or flooring, now is the perfect time. Our team of construction specialists in San Diego will work with you to make your space better than new while maximizing your insurance benefits. 
EZ DRY FLOOD DAMAGE is committed to creating an excellent customer experience during a stressful repair and recovery process. We prioritize communication and education every step of the way, which has resulted in satisfied customers for many years.

Whether you are in need of restoration after a flood event, or are interested in a stand alone kitchen or bath remodel in San Diego  and the surrounding areas, call 858 524 3297 and let us help you restore your property with stress free and exceptional customer care.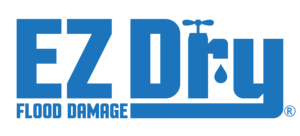 | | |
| --- | --- |
| Monday | Open 24 hours |
| Tuesday | Open 24 hours |
| Wednesday | Open 24 hours |
| Thursday | Open 24 hours |
| Friday | Open 24 hours |
| Saturday | Open 24 hours |
| Sunday | Open 24 hours |
We are ready to serve you
Address
4455 Murphy Canyon Rd Suite 100-6, San Diego, CA 92123